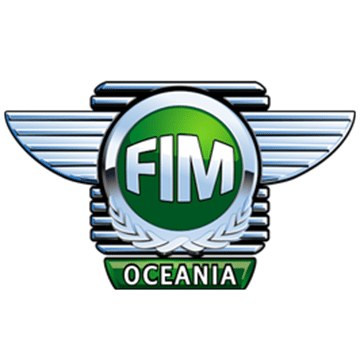 FIM Oceania is a continental union of the FIM (Fédération Internationale de Motocyclisme) the world governing body for motorcycle sport.
FIM Oceania works closely with its two member federations based in Australia (Motorcycling Australia) and New Zealand (Motorcycling New Zealand) to help provide structure and strategic planning for motorcycle sport in the region.
FIM Oceania sanctions and endorses events conducted by promoters and affiliated clubs of its member federations, across a variety of motorcycle disciplines.
Images used on this website are thanks to Motorcycling Australia, Motorcycling New Zealand and the FIM.